Bio.Revive Beta Immune + 30 Capsule
DESCRIPTION
---
Bio.Revive™ Beta Immune + contains the vitamins and minerals required to support the production of immunoglobulins, such as secretory immunoglobulin A (sIgA), and for the health of the innate immune response of the epithelial lining, which provides the first line of defence against invasion.
NUTRITIONAL INFORMATION
---
View ingredients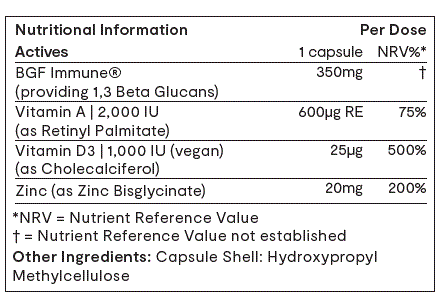 DIRECTIONS
---
Take 1 capsule daily.
Do not exceed the recommended dose, unless advised by your healthcare professional.